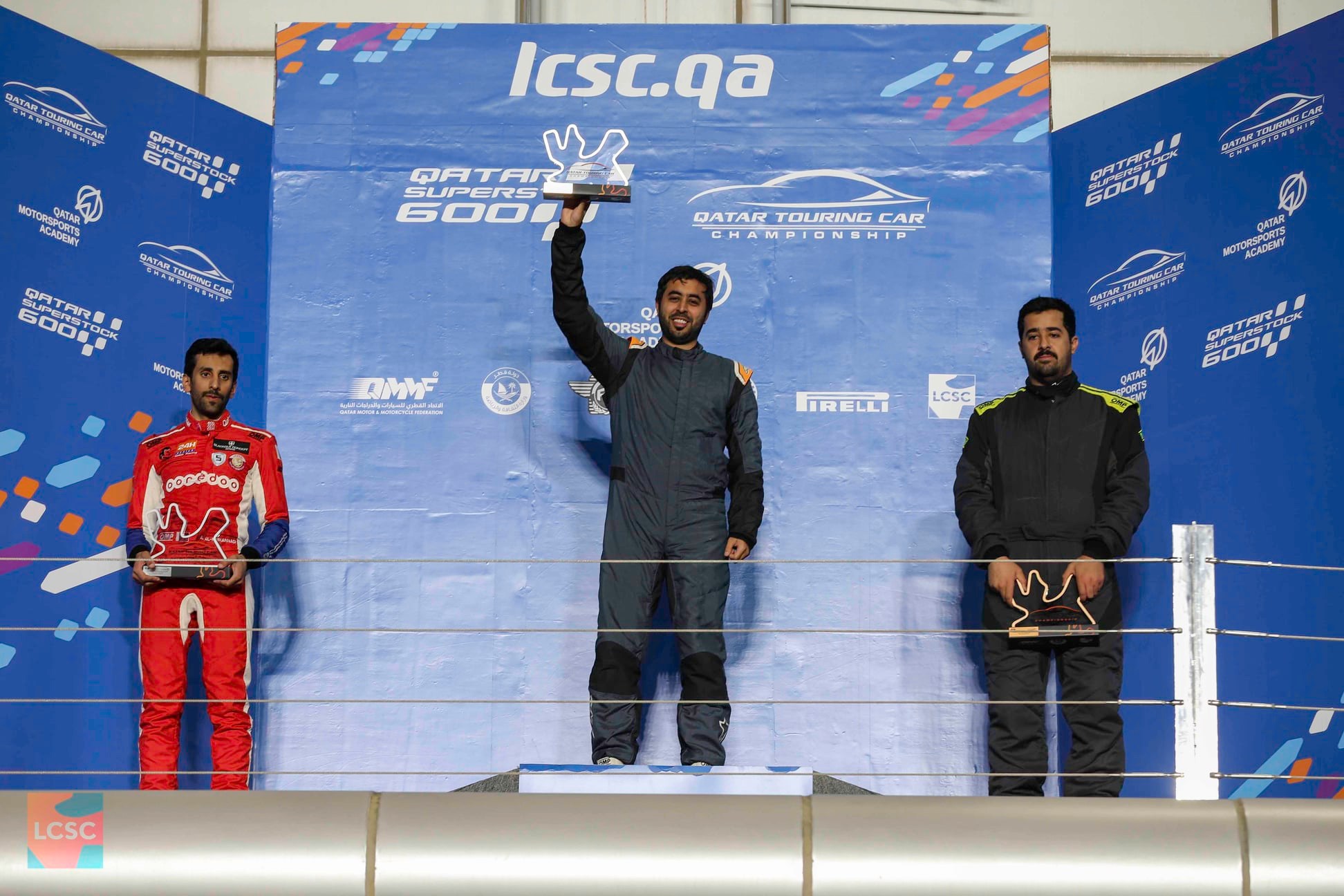 Al-Qubaisi, al-Khelaifi clinch QSTK and QTCC titles
Abdulla al-Qubaisi won both the races in sixth and fi nal round to clinch the Qatar Superstock 600 championship title in style on Saturday.
At the Lusail International Circuit, al-Qubaisi was in fine form as he cruised to victories in Race 1 and 2 to finish with 271 points. Mashel al-Naimi was distant second with 212 points, while veteran rider and former champion Saeed al-Sulaiti was third with 192 points. The Qatar Touring Car Championship title was retained by Abdulla al-Khelaifi , who amassed 141 points in six rounds. Al-Khelaifi finished 37 points ahead of Ahmad Shaheen al- Muhannadi, while Ghani al- Maadheed was third with 94 points. Yousef al-Darwish claimed the Qatar Superstock 600 trophy crown comprehensively with a total points tally of 275 points. Alexander Qabazard was runner-up with 181 points, with Hassan al-Mansoori taking the final podium spot with 167 points. In the Qatar Supersport 300, Saad al-Harqan reigned supreme with 237 points after winning the final two races on Saturday. Hamad al-Sahouti, who did not take part in the last two rounds, finished with 174 points. Edoardo Pia was third with 154 points.