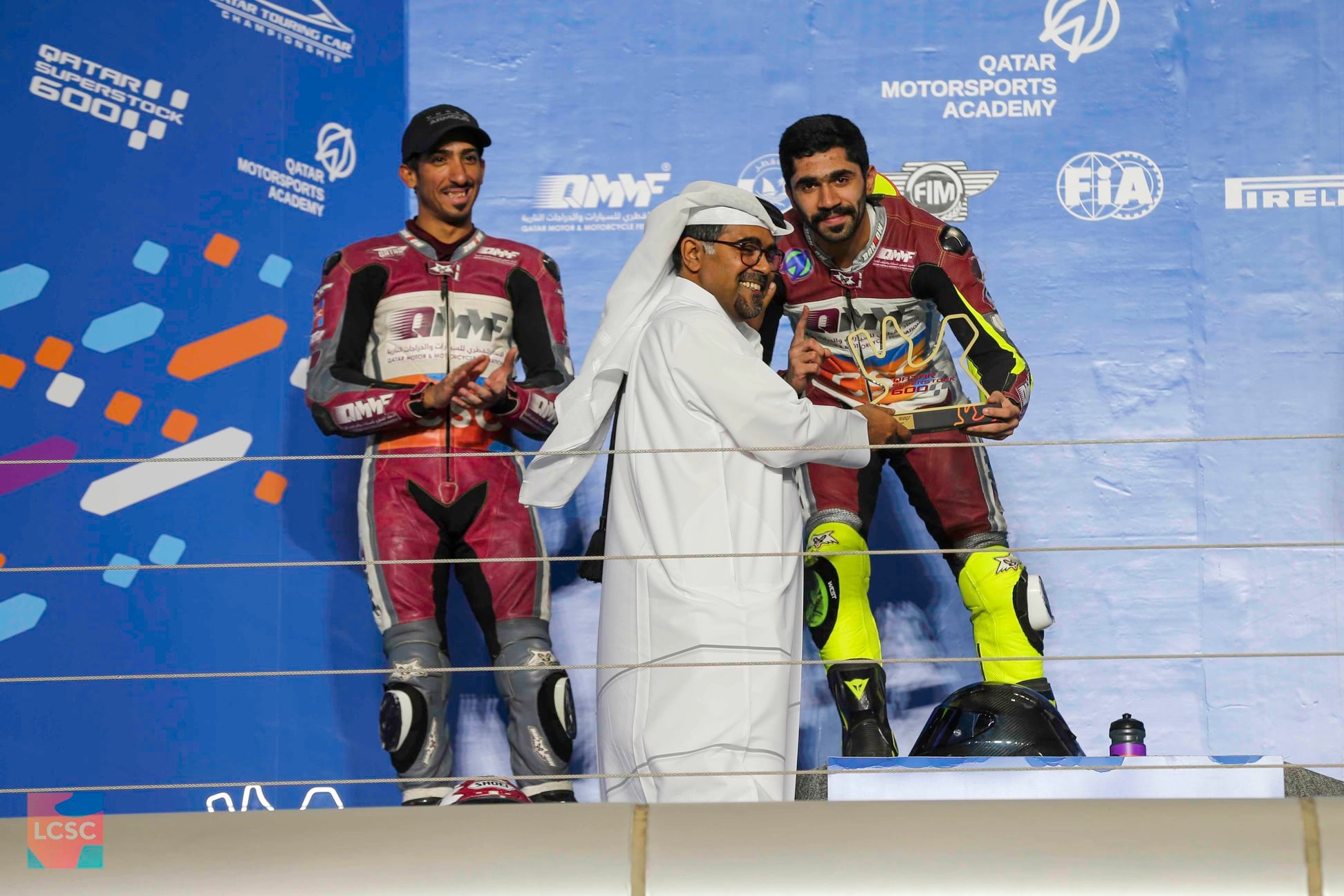 Al Qubaisi clinches QSTK title as Al Khelaifi retains QTCC crown
Doha: Abdulla Al Qubaisi won both the races in sixth and final round to clinch the Qatar Superstock 600 championship title in style yesterday.
At the Lusail International Circuit, Al Qubaisi was in fine form as he cruised to victories in Race 1 and 2 to finish with 271 points.
Mashel Al Naimi was distant second with 212 points, while veteran rider and former champion Saeed Al Sulaiti was third with 192 points.
The Qatar Touring Car Championship title was retained by Abdulla Al Khelaifi, who amassed 141 points in six rounds. Al Khelaifi finished 37 points ahead of Ahmad Shaheen Al Muhannadi, while Ghani Al Maadheed was third with 94 points.
Yousef Al Darwish claimed the Qatar Superstock 600 trophy crown comprehensively with a total points tally of 275 points. Alexander Qabazard was runner-up with 181 points, with Hassan Al Mansoori taking the final podium spot with 167 points.
In the Qatar Supersport 300, Saad Al Harqan reigned supreme with 237 points after winning the final two races yesterday. Hamad Al Sahouti, who did not take part in the last two rounds, finished with 174 points. Edoardo Pia was third with 154 points.