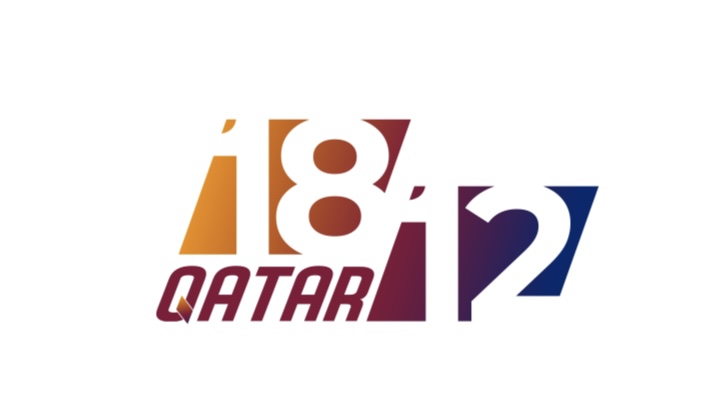 "Qatar 1812" Unveiled as the Iconic Name for the 2024 FIA World Endurance Championship Race at Lusail
The Qatar round of the prestigious global endurance championship series is the latest motor racing spectacle coming to Lusail International Circuit
Doha, Qatar - 10 June 2023: "Qatar 1812" is the official name of the FIA World Endurance Championship (WEC) race to be staged for the first time at the Lusail International Circuit in early March 2024. The announcement was made during a press conference in Paris, where the 2024 FIA World Endurance Championship calendar, with eight races across four continents, was confirmed.
Covering around 1812 km and lasting under 10 hours, the race is named after the date of Qatar National Day, a pillar of celebration every year on 18 December (18/12). The name evokes a proud tradition as Qatar opens the 12th season of the prestigious global endurance series for the first time and strengthens its standing in the world of motorsports events.
Against the backdrop of the newly redesigned 5.418km Lusail International Circuit, Qatar will host both the WEC Prologue in February and the season-opener in March 2024, welcoming the world's top endurance race drivers and premier brands showcasing the latest Hypercars. The race is a new challenge on the WEC calendar, after the FIA World Endurance Championship signed a six-year contract for the race to be hosted in Qatar until 2029.
In his comments, Mr. Abdul Rahman Bin Abdullatif Al-Mannai, President of the Qatar Motor and Motorcycle Federation (QMMF), said: "We are pleased to announce "Qatar 1812" as the official name for the 2024 FIA WEC Championship race to be held at Lusail. Endurance is a trait in Qatar's very DNA; it is in these traditions that our legacy continues with the most iconic number and date for the Qatari people. Every kilometre driven will be a nod to our national identity and the growth that Qatar shows year upon year."
The announcement comes as upgrades to the Lusail International Circuit near completion. The enhancements will ensure that the circuit offers an exceptional experience for drivers, teams, and spectators.
From cutting-edge technology upgrades to the race control, media and medical centers, new pit boxes, and expanded fan areas, the upgrade represents a significant milestone in Qatar's commitment to delivering state-of-the-art facilities for motorsport enthusiasts. It reaffirms Lusail International Circuit as an up-and-coming premier destination for motorsports events, which include the Formula 1 Qatar Airways Qatar Grand PrixTM and Qatar MotoGPTM along with the Geneva International Motor Show later this year.
Noting that Qatar will be the 13th country to welcome the WEC since the inception of the race in 2012, Mr. Frédéric Lequien, FIA WEC CEO, said: "We are very excited to start our 2024 FIA WEC season at the Lusail International Circuit in February next year with the Prologue, followed by our season-opening race – Qatar 1812 – in early March. We always enjoy bringing the spirit of Le Mans to new territories and the extensive renovations that are currently underway at Lusail will make our WEC season-opener a magical experience for fans coming to Qatar from all over the world."